Pre tribulation Rapture deception
The Pre tribulation Rapture deception is a false hope that many cling to. The tribulations that once strengthened Christianity, are now avoided at all costs.
The Pre tribulation Rapture deception teaches a gathering of God's Elect before the return of Yahshua. This is not an option or a possibility, it is a blatant lie.
Flesh and blood cannot inherit the kingdom of God, nor does corruption inherit incorruption (1 Cor 15:50).
The kingdom of God is wherever Yahshua is, and He brings this kingdom to us, as opposed to taking us to it.
Luke 22:18 For I say unto you, I will not drink of the fruit of the vine, until the kingdom of God shall come.
Pre tribulation Rapture deception  a false hope
Yahshua said, "when you see these things come to pass then look up for your redemption is at hand." These things represent the events of the great tribulation, so then the Pre tribulation Rapture deception represents yet another false teaching.
When we are absent from the body, we are present with the Lord (2 Cor 5:8). However, at the end of this age, we shall be with Him in a transformed spirit, soul and body (1 Thes 5:23).
1 Cor 15:52 In a moment, in the twinkling of an eye, at the last trump: for the trumpet shall sound, and the dead shall be raised incorruptible, and we shall be changed.
The timing of when the Elect are changed is obviously at the end of the tribulation period, which has a duration of three and one-half years.
The article that dispels the myth of a 7 Year Tribulation is entitled, He shall Confirm The Covenant with Many. Part two of that study guide as well as many others that dispell the myths related to mainstream eschatology are available here.
The cutting-edge articles listed below can be found at christiantruthproject.com click here for the link.
The true Israel of God is revealed – part two
The Redeemed of the Lord shall return to Zion
Second Gathering of Israel – part two
Let the redeemed of the Lord say so
He shall Confirm The Covenant with Many – part two
He as God Sits in The Temple Of God – part two
You do not discern the Sign of The Times
The Mystery Babylon/ Great Whore series
Rev 10:7 But in the days of the voice of the seventh angel, when he shall begin to sound, the mystery of God should be finished, as he hath declared to his servants the prophets

Rev 11:15 And the seventh angel sounded; and there were great voices in heaven, saying, The kingdoms of this world are become [the kingdoms] of our Lord, even of Christ himself; and he shall reign for ever and ever.
Rev 10:7, refers to Rev 11:15, which is the seventh trumpet. This is also a reference to the last trumpet mentioned in 1Cor 15:52.
The last trump is at the end of The Great Tribulation period on earth, when we shall be changed, and put on incorruption and immortality. The Pre tribulation Rapture deception is a heresy and is one of many false beliefs adhered to by those who are merely playing church.
Luke 21:28 And when these things begin to come to pass, then look up, and lift up your heads; for your redemption draweth nigh.
Our Redemption and Salvation are one in the same and are realized at Yahshua's second coming. Where our Lord is, there also is His kingdom. His first coming was to allow for our Salvation, and the second will be to reward the Elect with Salvation.
Pre tribulation Rapture deception escaping the judgment
1 Thess 4:14 For if we believe that Yahshua died and rose again, even so them also which are dead in Yahshua will God bring with him.
The dead in Yahshua, are the first to put on incorruption and immortality. Contrary to the Pre tribulation Rapture deception teaching, Yahshua descends from heaven with the Elect, He does not take anyone up to Heaven (1 Cor 15:42-53, 1 Thes 4:13-17).
1 Thess 4:16 For the Lord himself shall descend from heaven with a shout, with the voice of the archangel, and with the trump of God: and the dead in Christ shall rise first
Yahshua does not bring the Saints and Angels with Him to earth, to turn around and take them back up to heaven. The Pre tribulation Rapture deception story quickly loses credibility in light of the true teachings of Yahshua the Messiah.
Eph 1:10  That in the dispensation of the fulness of times he might gather together in one all things in Christ, both which are in heaven, and which are on earth; even in him.
If we truly were taken to heaven as taught by the Pre tribulation Rapture deception group, Yahshua would not need to bring anyone to earth.
1 Thess 4:17 Then we which are alive and remain shall be caught up together with them in the cloud, to meet the Lord of the air: and so shall we ever be with the Lord.
This verse above is the primary one used by those who teach the Pre tribulation Rapture deception. After the tribulation, the Lord returns in a cloud, and all eyes shall see Him (Rev 1:7). There is no secret gathering, and Yahshua only returns once in a very visible manner. It also should be noted that Yahshua will return to this earth a second time, and nowhere in scripture is it ever implied that He ever returns to Heaven.
Mark 13:24-26 But in those days, after that tribulation, the sun shall be darkened, and the moon shall not give her light,  And the stars of heaven shall fall, and the powers that are in heaven shall be shaken.  And then shall they see the Son of man coming in the clouds with great power and glory.
Pre tribulation Rapture deception contrary to Scripture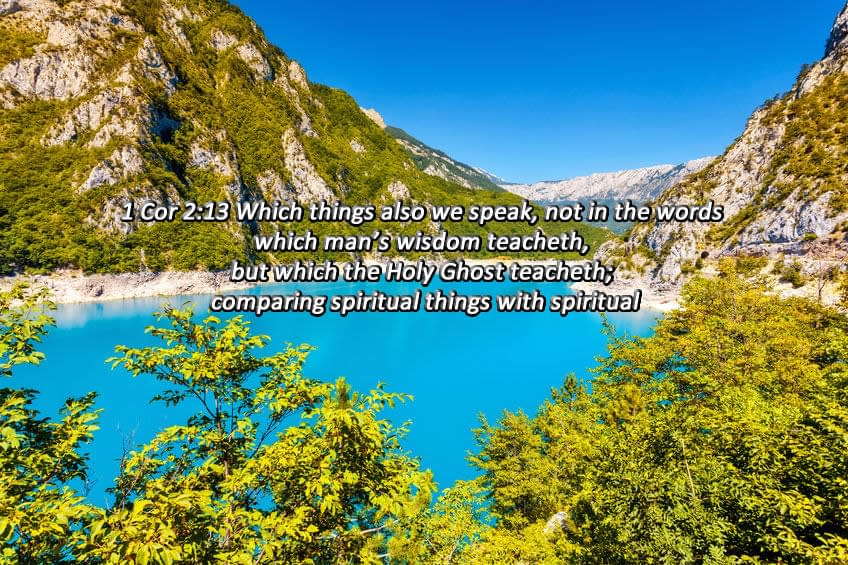 We are not taken up to the kingdom of heaven, but rather Yahshua brings the kingdom to us.
Thy kingdom come, thy will be done, on earth as it is in heaven (Matt 6:10).
Wherever Yahshua is there the Elect will be also, the Elect are the ones left behind. Those taken are ushered into hell, to await the second death (Rev 19:20, 20:6, 20:10-15).
The elect are to reign with Christ for a thousand years. There is only one resurrection for those who are accounted worthy to reign with Him. The Pre tribulation Rapture deception requires two resurrections (Rev 20:5-6. Luke 20:35-36).
The Pre tribulation Rapture deception requires a third advent of Yahshua, which is not a true doctrine.
Heb 9:28 So Christ was once offered to bear the sins of many; and unto them that look for him shall he appear the second time without sin unto salvation.
The Words of Truth that Yahshua spoke do not allow for the Pre tribulation Rapture deception. This fairy tale is not a part of the Gospel message.
We need to receive His Word in our hearts as well as our minds. As well, it is essential to allow Yahshua's Holy Spirit to dwell within us, so as to understand his Word. This indwelling does not automatically happen just because we know of Him.
To claim that all who accept Christ are born-again is another misguided and deadly deception of the false teachers. To be born-again is synonymous with the Baptism of the Holy Spirit, and when this gift has been received the understanding of the Word of God becomes possible. Once we have this understanding, the Pre tribulation Rapture deception is easily recognized as another false teaching.
Matt 7:21 Not every one that saith unto me, Lord, Lord, shall enter into the kingdom of heaven; but he that doeth the will of my Father which is in heaven.
Pre tribulation Rapture deception unto damnation?
He that endures until the end shall be saved, to teach that Salvation occurs at any other time is also a terribly destructive lie (Mark 13:13).
1 Peter 1:9 Receiving the end of your faith, even the salvation of your souls.
The infilling of the Holy Spirit is our connection with Yahshua, that teaches, guides and shows us things to come.
1 John 4:13 Hereby know we that we dwell in him, and he in us, because he hath given us of his Spirit.
The true followers of Yahshua, that are Spirit-filled, will not accept lies such as the Pre tribulation Rapture deception.
1 John 2:27 But the anointing which ye have received of him abideth in you, and ye need not that any man teach you: but as the same anointing teacheth you of all things, and is truth, and is no lie, and even as it hath taught you, ye shall abide in him.
This anointing then purifies the Elect who are set apart and able to deny the lusts of the flesh, and love for the world. It enables them through Faith, to take up their cross and follow the Risen Lord.
When we are born-again, which is the Baptism of the Holy Spirit, we are Sealed unto the day of Redemption. Those who are Spirit-filled and walk in the truth will not partake of the Pre tribulation Rapture deception. As well they also know that their Salvation takes place when Yahshua returns. True believers wait for their eternal Inheritance which is our Salvation, Redemption and Deliverance. This is destined to be revealed at Yahshua's Second Coming
John 15:19 If ye were of the world, the world would love his own: but because ye are not of the world, but I have chosen you out of the world, therefore the world hateth you.
This hatred of those who have separated themselves from the love of the world will only grow in intensity as we approach the end of this age. We must put on the armor of God so we can endure a multitude of tribulations.
Eph 6:13 Wherefore take unto you the whole armour of God, that ye may be able to withstand in the evil day, and having done all, to stand.
Those who are deemed worthy to enter into the kingdom of God will go through much tribulation. With Yahshua, we are able to endure until the end and obtain Salvation.
Pre tribulation Rapture deception & a great falling away
2 Thess 2:3 Let no man deceive you by any means: for that day shall not come, except there come a falling away first, and that man of sin be revealed, the son of perdition
People fail to realize Satan is the god of this world, and that he has used deception and infiltration of the truth to blind many. This includes those that claim to believe but do not understand, and cannot truly follow Yahshua.
Once the Pre tribulation Rapture deception is revealed to be another false gospel, there will be a great falling away.
Matt 25:31-34 When the Son of man shall come in his glory, and all the holy angels with him, then shall he sit upon the throne of his glory: And before him shall be gathered all nations: and he shall separate them one from another, as a shepherd divideth his sheep from the goats: And he shall set the sheep on his right hand, but the goats on the left. Then shall the King say unto them on his right hand, Come, ye blessed of my Father, inherit the kingdom prepared for you from the foundation of the world:
Upon his return, Yahshua will reward the Elect with Salvation. Those who believe in the Pre tribulation Rapture deception and other deceptive doctrines, more often than naught do not have the Holy Spirit of truth residing in them. How then can they follow without His Spirit of truth residing within them?
Salvation is not possible without abiding in Yahshua, and He also must dwell within us (John 15:4-10). His wrath is to be poured out on those who have the spirit of this world and are not worthy of His promises (1 John 2:15).
When we study Isaiah chapter sixty-five in its entirety, we get a better picture of both the wrath and rewards of Yahshua.
Also, it should be noted that nowhere in scripture is it implied that we receive resurrected bodies to inhabit a kingdom in heaven.
The Pre tribulation Rapture deception is fabricated nonsense, brought about by fraudulent charlatans posing as God's messengers.
In John chapter fourteen Yahshua tells His disciples that many abide in His Father's house. He also states two other facts. Firstly He goes to prepare a place for them, which is the New Jerusalem ready to be revealed after the millennium kingdom he establishes on earth.
This New Jerusalem, however, is brought down from Heaven for us to reside in, not the other way around. Secondly, He states that where I am you may be also, and this is not in the heavens, as He returns to reign on earth for 1000 years.
There are many verses that speak of the Kingdom of God, that all refer to Yahshua's earthly reign ( Mat 21:43, Mark 9:1, Mark 14:25, Luke 11:20, Luke 13:29, Luke 17:21, Luke 19:11, Luke 21:31). And thus our prayer will be answered, thy kingdom come thy will be done on earth as it is in heaven.
2 Tim 4:1 I charge thee therefore before God, even the Lord Yahshua the Messiah, who shall judge the living and the dead at his appearing and his kingdom;
So then the return of the Messiah is when satan who is the god of this world, will be conquered by the King of Kings. It is absolutely imperative to realize that unless you are born-again, you are not of Him, and will die in your sins. One particular piece of our armor referred to in Ephesians chapter six is the helmet of our Salvation.
1 Thess 5:8 But let us, who are of the day, be sober, putting on the breastplate of faith and love; and for an helmet, the hope of salvation.
Our hope is that we may endure until the end and be Saved (Mat 24:13). It is this assurance of Salvation that we have through Christ that allows us to stay the course, and avoid the need for false hopes such as the pretribulation rapture doctrine.
Dan 2:44 And in the days of these kings shall the God of heaven set up a kingdom, which shall never be destroyed: and the kingdom shall not be left to other people, but it shall break in pieces and consume all these kingdoms, and it shall stand for ever.
Here in the Old Testament, we have a clear description of our new earthy habitation, with our Redeemer that will crush all opposition.
Pre tribulation Rapture deception doctrines of men
There are those who are a witness for Yahshua during the Great Tribulation period that is three and a half years in duration. Obviously, the Pre tribulation Rapture deception is just that, deception at its fullest. Many of these believers who are the church are beheaded for refusing to follow the Anti-Christ.
Rev 6:9-11 And when he had opened the fifth seal, I saw under the altar the souls of them that were slain for the word of God, and for the testimony which they held: And they cried with a loud voice, saying, How long, O Lord, holy and true, dost thou not judge and avenge our blood on them that dwell on the earth? And white robes were given unto every one of them; and it was said unto them, that they should rest yet for a little season, until their fellowservants also and their brethren, that should be killed as they were, should be fulfilled.
We all will experience tribulations if we carry our cross and are a true witness for our Lord and Savior.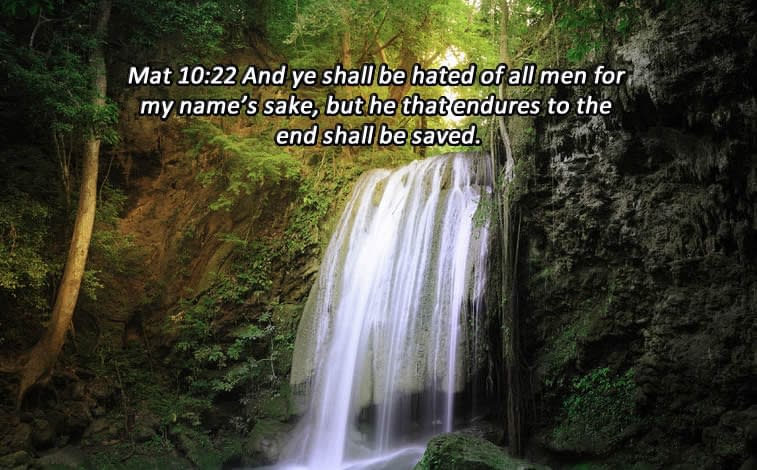 The Pre tribulation Rapture deception suggests that Christians are taken away before this time of trouble. But what special rights does this group have over the rest of the body that suffered for their faith?
John 17:15 I pray not that thou shouldest take them out of the world, but that thou shouldest keep them from the evil.
Yahshua Himself declares that the Pre tribulation Rapture deception is a nonsensical myth, as His elect are not taken out of the world.
There are several promises hidden to most in the Lord's prayer. None of them allude to a pretribulation rapture.
Deliver us from all evil.
Thy Kingdom come, on Earth as it is in Heaven.
We are not taken up to Heaven, but Christ brings it to us.
John 3:13  And no man ascended up to heaven, but he that came down from heaven, even the Son of man which is in heaven.
The Pre tribulation Rapture deception movement claims that after Revelation chapter three the church is no longer mentioned, as proof for this early gathering of the church.
But if the church is taken away what do we make of these martyrs that are referred to as brothers and fellow servants? Daniel chapter seven speaks of the saints who have to contend with the beast, which is further proof that the church does indeed go through this time of trouble. So even the prophets in the Old Testament declare that the Pre tribulation Rapture deception is but a man made myth. There is no rapture escape clause.
Isaiah 11:4 But with righteousness shall he judge the poor, and reprove with equity for the meek of the earth: and he shall smite the earth with the rod of his mouth, and with the breath of his lips shall he slay the wicked.
We will finally have righteousness on earth as well as justice, what a time of joy it will be.
Isaiah 11:8-9  And the sucking child shall play on the hole of the asp, and the weaned child shall put his hand on the cockatrice' den. They shall not hurt nor destroy in all my holy mountain: for the earth shall be full of the knowledge of Yahweh, as the waters cover the sea.
What a time of change, a new beginning, and transformation. Those who are true Spirit-filled ambassadors of Yahshua will never fall for lies such as the Pre tribulation Rapture deception.