Pray to the Father in the name of Jesus
Many pray in the name of Jesus but do they have any idea what that really means? Mainstream Christians are taught that in order for their prayers to be heard, they must pray to the Father in the name of Jesus.
I can still remember the last time I attended a service at one of these churches, and the strange words that were uttered by the pastor of this assembly. He led a worship session in which he walked around and said in Jesus name, in Jesus name, over and over again.
I happen to have a very close relationship with my wife, and when I talk to her I say her name once and proceed with the conversation, which may involve a specific need.
Likewise, when I pray to my Savior and communicate my needs, I need not mention His name continuously because He knows me and I know Him.
There are times of worship wherein I find myself verbalizing many of His wonderful titles in order to remind myself of His glory and wonder, but vain repetitions do not demonstrate a personal relationship at all.
Below is an example of a prayer that incorporates praise to the only true God that allows hope to become reality through the power of the indwelling of His Holy Spirit. As a result of this gift, the assurance of Salvation is indeed confirmed because of His promise that can never be broken.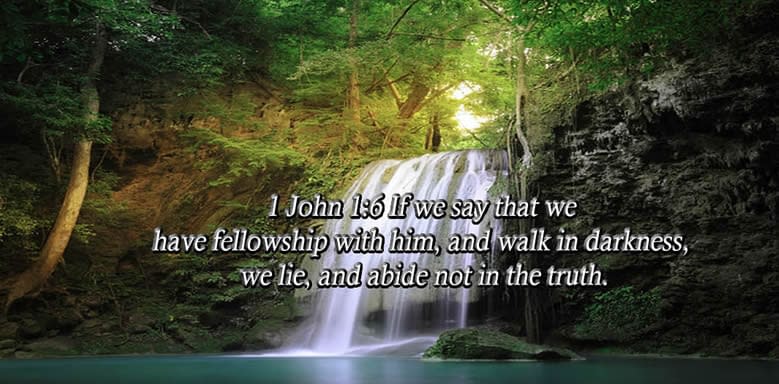 It is a joy and a privilege to submit to and praise you, HalleluYah. Praise Yahweh, I will call upon your name Immanuel.
Wonderful Counselor, Almighty God, Prince of Peace and everlasting Father, the gifts you have given that include my hope, faith and love for you and others are greater than all of the wealth in the world.
Your Love demonstrated to me through your sacrifice for my sins, represents a debt I could never repay, and I'm constantly in awe of you each and every day.
My Spirit rejoices in you my Savior, as you have transformed me by the renewing of my mind, heart, and soul and you are my strength and shelter.
The assurance of Salvation I possess established and certain because of your Spirit that dwells within me, and I thank-you for Sealing me unto the day of redemption.
You have enabled me to step out of darkness into your marvelous light, and your Spirit of truth is my most prized possession, as it has freed me from the bondage of sin and deceit that leads to death.
Keep me, and strengthen me that I may endure the tribulations set forth before me, and faithfully serve you.
Amen
Are we to Pray to the Father in the name of Jesus
John 15:16 Ye have not chosen me, but I have chosen you, and ordained you, that ye should go and bring forth fruit, and that your fruit should remain, that whatsoever ye shall ask of the Father in my name, he may give it you
The four words, he may give it, actually refer to a single word. That word can be translated as give, bestow or deliver.
A more accurate translation of the last part of this paragraph is "whatsoever you shall ask the Father through my name it will be given to you."
The faulty interpretation of John 15:16 and many other verses suggest two separate persons, which is illogical and contradictory to the very Word of God Himself.
John 8:42 Yahshua said unto them, If God were your Father, ye would love me: for I proceeded forth and came from God; neither came I of myself, but the same sent me.
Yahshua is God manifest in the flesh (1 Tim 3:16). Yahshua proceeded or came forth from Yahweh. If He came forth from Himself, as a separate person apart from the Father this would justify the notion of two different God's.
Yahshua said, " I am come in my Father's name." What He was saying was He came with or through the authority of Yahweh. Yahshua literally carries His Father's Name, which is Yah.
Yahshua told Philip, he that has seen me has also seen the Father. This is not in any way a reference to two eternally distinct persons.
Isaiah 25:9 And it shall be said in that day, Lo, this is our God we have waited for him, and he will save us: this is Yahweh we have waited for him, we will be glad and rejoice in Yahshua.
To reveal or uncover the Word of truth is to bring forth the true intended message directly and correctly. We cannot allow the various false interpretations to obscure Him from His rightful place and position of power. Yahshua, or Yah is Salvation, is the promise to the faithful throughout the Old Testament. The fulfillment of this promise in the New Testament is brought to light in the revelation of the Messiah, known to many as Christ.
John 16:23 And in that day ye shall ask me nothing. Verily, verily, I say unto you, Whatsoever ye shall ask the Father in my name, he will give it you
Again, we are not dealing with two separate persons here. The three words, he will give, actually refer to a single word. That word can be translated as give, bestow or deliver.
Ask the Father in the name of the son of Yahweh (and it will be) given (to) you.
John 16:25 These things have I spoken unto you in proverbs: but the time cometh, when I shall no more speak unto you in proverbs, but I shall shew you plainly of the Father.
The transgressors, who do not follow Yahweh as the Father, are all those who violate the doctrines of Yahweh as the Son. Those who follow the Messiah have therefore the Father (who is) also the Son (2 John 1:9, John 10:30).
Isaiah 9:6 For unto us a child is born, unto us a son is given: and the government shall be upon his shoulder: and his name shall be called Wonderful, Counsellor, The mighty God, The everlasting Father, The Prince of Peace
Unlike the mainstream Christians with their strange man-made doctrines that are illogical and deceitful, those who are taught by the Spirit of Yahweh, realize that the Son came forth from the Father. He also came in His name (John 8:42, 13:3, 16:27-30, 17:8).
To ask in the name of Jesus, is to petition God Himself
John 16:26 At that day ye shall ask in my name: and I say not unto you, that I will pray the Father for you
After that the son of Yahweh was glorified, that is after He had risen, He would no longer ask of the Father because just as He came forth from the Father, so too would He return unto the Father. Likewise, we are to ask or petition in his name because he is also the everlasting Father (Isa 9:6).
John 16:28 I came forth from the Father, and am come into the world: again, I leave the world, and go to the Father
Towards the end of His ministry, the disciples finally grasped who Yahshua truly was. They believed that He came forth from Yahweh (John 16:29-30).
Luke 11:2 And he said unto them, When ye pray, say, Our Father which art in heaven, Hallowed be thy name. Thy kingdom come. Thy will be done, as in heaven, so in earth
Yahshua will return to reign in His kingdom, and he will sit upon the throne of His glory (Matt 25:31-34).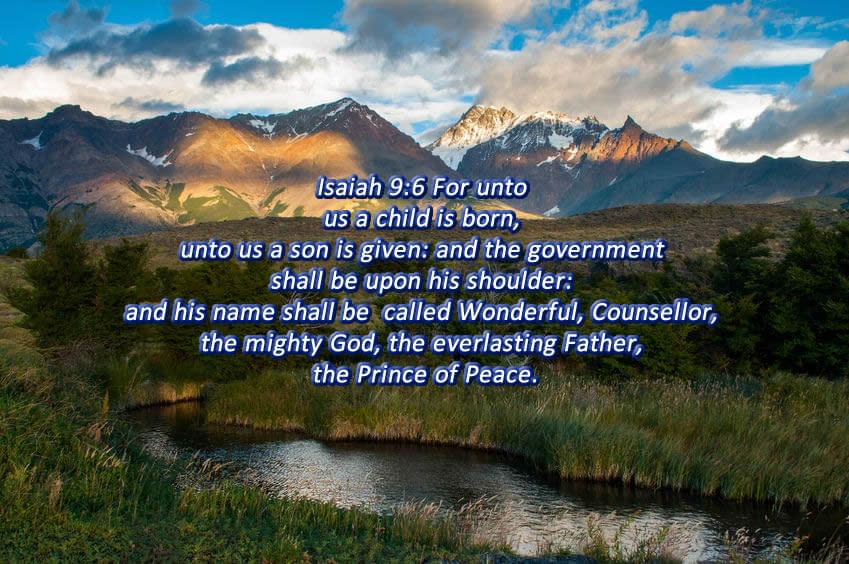 Matt 13:41 The Son of man shall send forth his angels, and they shall gather out of his kingdom all things that offend, and them which do iniquity
Our Lord also refers to the coming earthly kingdom that is His Fathers (Matt 26:29, John 10:30).
Luke 11:20 But if I with the finger of God cast out devils, no doubt the kingdom of God is come upon you
The Kingdom of heaven is wherever the Messiah dwells both physically and Spiritually (Luke 17:21, 1 Cor 3:16).
Eph 5:5 For this ye know, that no whoremonger, nor unclean person, nor covetous man, who is an idolater, hath any inheritance in the kingdom of Christ and of God
The correct translation of the last five words in Eph 5:5, is as follows "the Messiah (who is) also God."
In the name of Jesus A name above all names
Paul's prayer was that God, our Lord Yahshua the Messiah, the Father of glory, would give us the Spirit of wisdom and revelation in the knowledge of Himself.
The Messiah, who raised Himself from the dead and dwells as the right hand of God, has a unique place of mighty power and also dominion.
He is above all things, even every name that is named, not only in this world but also in the world to come (Eph 1:16-21, Mat 28:18, Rev 22:13, Isa 9:6).
Acts 3:6 Then Peter said, Silver and gold have I none; but such as I have give I thee: In the name of Yahshua the Messiah of Nazareth rise up and walk
Peter said " in the name of Yahshua the Messiah rise and walk," because all power, both in Heaven and on earth belong to Yahshua.
Acts 4:18 And they called them, and commanded them not to speak at all nor teach in the name of Jesus
The name of Jesus, which is Yahshua, should have brought the entire tribe of Judah great joy. The Messiah came to the Judeans first, but most rejected him, even though He was the promised one that Moses and the prophets spoke of (Luke 24:44, John 1:45).
Acts 5:40 And to him they agreed: and when they had called the apostles, and beaten them, they commanded that they should not speak in the name of Jesus, and let them go
The Judeans, who represented the false house of Judah that was declared desolate, took counsel to slay Saul because he dared to speak in the name of Jesus. These same children of the devil conspired to have the Messiah murdered (Mat 26:4, Luke 13:35, Acts 9:23, 1 Thes 2:15)
Acts 16:18 And this did she many days. But Paul, being grieved, turned and said to the spirit, I command thee in the name of Jesus Christ to come out of her. And he came out the same hour
There is indeed great power in the very name of Yahshua the Messiah, and all who have rejected Him and infiltrated His church to spread doctrines of deceit will have their reward (Psalm 101:4-8, Mat 25:41).
The father revealed in the name of Jesus
John 14:8 Philip saith unto him, Lord, shew us the Father, and it sufficeth us
Yahshua said to his disciples, whosoever knows me knows my Father also, and from this time you know him, and also behold him.
John 14:9 Yahshua said unto him, Have I been so long time with you, and yet hast thou not known me, Philip? he that hath seen me hath seen the Father; and how sayest thou then, Shew us the Father?

John 14:10 Believest thou not that I am in the Father, and the Father in me? the words that I speak unto you I speak not of myself: but the Father that dwelleth in me, he doeth the works
Yahshua is the Father manifest in the flesh, and His Spirit dwells in His Elect (1 Tim 3:16).
John 14:13 And whatsoever ye shall ask in my name, that will I do, that the Father may be glorified in the Son
We are to ask in the name of Jesus that the Father may be glorified in the Son. When we ask in the name of Jesus; His real name being Yahshua, we make our requests known to Him.
John 14:16 And I will pray the Father, and he shall give you another Comforter, that he may abide with you for ever
Is this comforter, which is the Holy Spirit, truly another person of the godhead?
John 14:17 Even the Spirit of truth; whom the world cannot receive, because it seeth him not, neither knoweth him: but ye know him; for he dwelleth with you, and shall be in you
The Son came forth from the Father, and likewise, the Holy Spirit proceeds forth from the Son. Yahshua stated "I will not leave you comfortless, (as one who is without a father), I will come to you (John 14:18).
Romans 8:9 But ye are not in the flesh, but in the Spirit, if so be that the Spirit of God dwell in you. Now if any man have not the Spirit of Christ, he is none of his
Yahshua resides within his children, as He manifests Himself in them. Our Messiah (Christ) personally dwells within each true believer that is called and chosen, proving that His Holy Spirit is not another eternally distinct person of a triune godhead (John 14:20-21).