Give us this day our daily bread, is in reference to Yahshua the Messiah who is the great I am, that bread of life. The Lord's prayer is exclusively spiritual in nature.
You ask, and receive not, because ye ask inappropriately, that ye may consume it upon your lusts (James 4:2-3).
Matt 6:9 After this manner therefore pray ye: Our Father which art in heaven, Hallowed be thy name.
Give us this day our daily bread a spiritual prayer
To be spiritually minded is life and peace. Those without His Spirit are separated from Him. We become alive through the Spirit of Yahshua that dwells within us (Rom 8:6-9, 2 Cor 6:16, John 6:63).
Those who are led by the Spirit of God are the sons of God. They have not received the spirit of bondage again unto fear, but rather the Spirit of adoption (Gal 4:6, 24-26, Rom 8:14-15).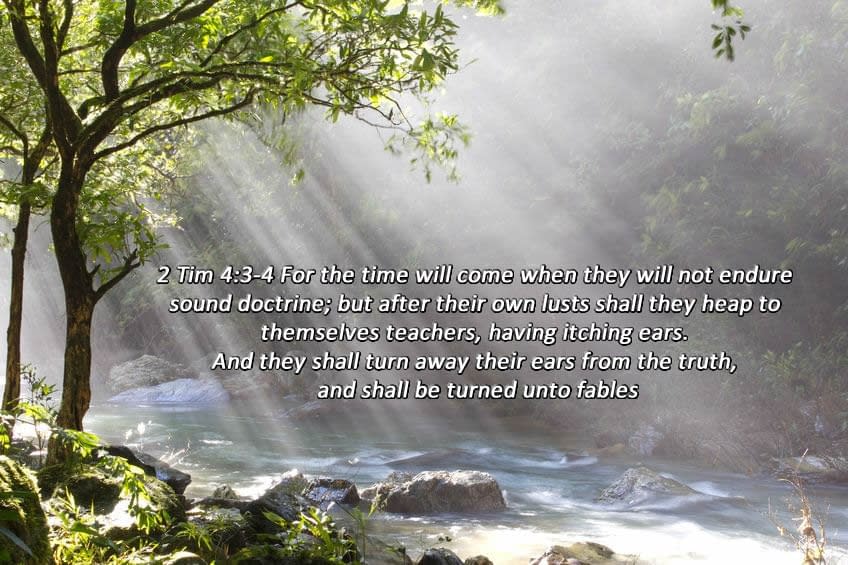 The prayer "give us this day our daily bread," needs to occur continuously. We need to fill our minds with the Word of God each and every day.
Through Yahshua, all who are called and chosen can be adopted into the spiritual family of God, having the rights as the citizens of the true Israel of God (Eph 2:12-22).
The first advent of Yahshua represents the manifestation of Yahweh in the flesh. God, who is a Spirit, presented to the world a body that He would offer as a final sacrifice to save His people from their sins (John 4:24, Heb 10:1-29).
And this is life eternal, that they might know thee the only true God, even Yahshua the Messiah who is sent forth (John 16:27, 17:3).
John 10:30 I and my Father are one.
Hear, O Israel. The Lord our God is but one Lord (Deu 6:4).
John 14:6 Yahshua saith unto him, I am the way, the truth, and the life: no man cometh unto the Father, but by me.
No man would or could come to the Father except it be through Yahshua, who is the Everlasting Father (Isa 9:6).
John 14:7 If ye had known me, ye should have known my Father also: and from henceforth ye know him, and have seen him.
Yahshua said unto them, "If God were your Father, ye would love me for I proceeded forth and came from God. I did not come of myself but am sent forth (John 8:42).
Without controversy great is the mystery of Godliness. God was manifest in the flesh, justified in the Spirit and seen of angels. He preached unto the multitudes, many of whom became believers, and He was received up into glory (1 Tim 3:16).
The trinity series listed below, as well as many other cutting-edge study guides, are now available to members at christiantruthproject.com click here for the link.
Yahshua is Yahweh manifest in the flesh
Can we Understand the Trinity
The Doctrine of the Trinity
The Mystery of the Trinity
The right hand of God created all things
Yahshua is the Alpha and Omega the first and the last
God was manifest in the flesh
Give us this day our daily bread, the very word of God
Matt 6:10 Thy kingdom come. Thy will be done in earth, as it is in heaven.
At the last trump, there was a great voice in heaven declaring that the kingdoms of the world would now belong to Yahshua the Messiah Himself.
Yahshua shall reign as King of Kings on earth for a thousand years (Rev 11:15, 19:16). With righteousness, He will avenge the poor and appoint equity to the meek of the earth. He will also smite the nations and thus slay the wicked (Math 5:3-5, Isa 11:4, Rev 2:27, 12:5, 19:15).
Isaiah 65:17-18 For, behold, I create new heavens and a new earth: and the former shall not be remembered, nor come into mind.  But be ye glad and rejoice for ever in that which I create: for, behold, I create Jerusalem a rejoicing, and her people a joy.
The second gathering of Israel will involve a restoration of this present earth by the Lord. The people will build houses, and they shall plant vineyards, and eat the fruit of thereof. In the second creation, after the thousand year reign of Yahshua, He provides His people with a complete city already built for them (Isaiah 65:21-22; Rev 21:10-23).
Matt 6:11 Give us this day our daily bread.
When asked by the people how to accomplish what was required of them by God, Yahshua replied, "by believing on him who is sent forth" (John 6:29, 32, 33, John 8:42).
Give us this day our daily bread, is not about feeding the body, but filling our hearts and minds with the Gospel of truth unto everlasting life (John 6:27, Mark 4:15, Rom 14:17).
John 6:33 For the bread of God is he which cometh down from heaven, and giveth life unto the world.
All who truly believe and follow Him can obtain everlasting life. Yahshua declared, "I am that bread of life" (John 6:47-48).
Matt 6:12 And forgive us our debts, as we forgive our debtors.
We must forgive those who have sinned against us if we expect Yahshua to forgive us of our sins against Him (Math 6:14-15, 9:6).
Matt 6:13 And lead us not into temptation, but deliver us from evil: For thine is the kingdom, and the power, and the glory, for ever. Amen.
All men are tempted by the enemy, and by their own sinful lusts. When we allow these lusts to take a hold of us, it leads to sin. These sins if allowed to come to full fruition, can bring forth spiritual death. Yahshua taught us to pray, "give us this day our daily bread," in order that we might stay focused on the one who can deliver us from the desires of the flesh.
Yahshua can deliver the Godly when they are tempted to commit sin. He will never allow us to be tempted beyond what we are able to endure (1 Cor 10:13, 2 Peter 2:9, James 1:12-13).
Matt 6:33 But seek ye first the kingdom of God, and his righteousness; and all these things shall be added unto you.
Give us this day our daily bread, refers to Yahshua who is that bread of life. His Sermon on the Mount is a guide unto spiritual living. Spiritual rewards are to be given to those who faithfully endure until the end.
Blessed are the righteous, who are persecuted by evil men, for great is their reward in the kingdom of heaven (Matt 5:10-12).
The followers of Yahshua are to be the salt of the earth, and the light of the world. Those whom He has chosen are not of this world, nor do they love the things therein; for this reason, they are also hated without a cause (Math 5:13-16, 1 John 2:15, John 15:19).
If we love one another, God dwells within us, and his love is perfected in us.
We are certain that we dwell in him, and he in us, because he hath given us of his Spirit (1 John 4:4, 12-13, Rom 8:4, 9, 11).
Those who trust in the teachings of Yahshua are sealed with His Holy Spirit of promise unto the day of Salvation (Eph 1:13-14).