Obey them that have the rule over you, is a phrase that many preachers within religious organizations utilize for the justification of a hierarchy in order to control others.
Heb 13:7 Remember them that have the rule over you, who have spoken unto you the word of God: whose faith follow, considering the end of their conversation.
It will be necessary to analyze several groups of words, as well as the entire verse in context to the chapter, in order to understand the true meaning of Heb 13:7.
The following seven words, them that have the rule over you, actually refer to just two words. Those words are translated as rule, and you.
Heb 13:7 Remember <G3421> them that have the rule <G2233> over you <G5216>
We can safely remove the words (them that have the), from this verse and thus eliminate the possibility that reference is made to a group of people.
The Greek word (hēgeomai G2233) can be translated as chief, governor, rule, command, or esteemed. It can also refer to having authority over another.
Luke 22:25 And he said unto them, The kings of the people have dominion over over them; and they that exercise authority upon them are called benefactors.
By comparing the word rule, used in Heb 13:7, and chief, which is used in Luke 22:26, it is also clear that this verse is not in reference to men ruling over others.
Luk 22:26 But ye shall not be so: but he that is greatest among you, let him be as the younger; and he that is chief, as he that doth serve.
Let the eldest become as the youngest, and him that is esteemed as the one who serves.
The act of men becoming rulers and exercising control over, or subjugating others was not a practice that the true followers of Messiah would engage in.
Our Savior said, You know that the rulers of the nations exercise dominion over them, and they that are great exercise authority upon them. But it shall not be so among you: but whosoever will be great among you, let him be your minister (Matt 20:25-26).
Heb 13:7…who <G3748> have spoken <G2980> unto you <G5213> the word <G3056> of God <G2316>
Next, we need to determine who it is that speaks unto us.
Yahweh, who at sundry times and in divers manners spoke in time past unto the fathers by the prophets, Hath in these last days spoken unto us through the Son himself who is appointed heir of all things, by whom also the worlds were made (Heb 1:1-2).
Obey them that have the rule over you | The Great Lie
Messiah the Savior who is literally the voice (or word) of Yahweh, spoke to the people during the time of His first advent.
1 Cor 2:13 Which things also we speak, not in the words which man's wisdom teaches, but which the Holy Spirit teaches; comparing spiritual things with spiritual.
Yahweh was manifest in the flesh, and it would be His Spirit that would teach and guide us unto the truth (John 8:42, 16:27-30, John 14:26, 15:26).
John 15:3-4 Now ye are clean through the word which I have spoken unto you. Abide in me, and I in you. As the branch cannot bear fruit of itself, except it abide in the vine; no more can ye, except ye abide in me.
Heb 13:7 Remember <G3421> them which have the rule <G2233> over you <G5216>, who <G3748> have spoken <G2980> unto you <G5213> the word <G3056> of God <G2316>:
Remember who commands or has authority over you, and who speaks to you the Word of Yahweh.
Mar 1:22 And they were astonished at his doctrine: for he taught them as one that had authority, and not as the scribes.
Messiah the Savior who is the Word of Yahweh, by means of His Holy Spirit speaks to and through the Elect who have been sealed by that same Spirit.
Luk 11:2 But if I with the finger of Yahweh cast out devils, no doubt the kingdom of Yahweh is come upon you.
This amazing parable is missed by most – Messiah is declaring Himself to be Yahweh.
Mark 13:11 But when they shall lead you, and deliver you up, take no thought beforehand what ye shall speak, neither do ye premeditate: but whatsoever shall be given you in that hour, that speak ye: for it is not ye that speak, but the Holy Spirit.
Heb 13:7…whose <G3739> faith <G4102> follow <G3401>
To assume that this is a reference to following after the faith of men is beyond ludicrous.
Our Savior said, have faith in Yahweh (Mark 11:22).
Rom 10:17 So then faith cometh by hearing, and hearing by the word of Yahweh.
It is not at all difficult to explain the lack of true faith these days. When men are conditioned to trust in others and when so many religious leaders are professional con artists, faith is all but destroyed.
Luke 18:8-9 Nevertheless when the Son of man cometh, shall he find faith on the earth? And he spoke this parable unto certain which trusted in themselves that they were righteous, and despised others
Whose faith are we to follow? Messiah is the author and finisher of our faith (Heb 12:2).
Heb 13:7…considering <G333> the end <G1545> of their conversation <G391>
Obviously, the word their, is added without warrant, as this is a personal message to each believer.
The word that is translated as conversation, also refers to our communication.
Heb 13:7-8 Remember <G3421> them that have the rule <G2233> over you <G5216>, who <G3748> have spoken <G2980> unto you <G5213> the word <G3056> of God <G2316>: whose <G3739> faith <G4102> follow <G3401>, considering <G333> the end <G1545> of their conversation <G391>Jesus<G2424> Christ<G5547>…
Obey The Word of Yahweh that has Authority over you
There are obvious misleading words inserted into this verse, but through the power of the Holy Spirit, we are able to rightly and correctly uncover the Word of truth (2 Tim 2:15).
Remember your leaders who taught you the word of God. Think of all the good that has come from their lives, and follow the example of their faith (Heb 13:7 NLT).
This new living translation of Heb 13:7, is not even worthy of any commentary except for a single word, rubbish.
So what is the context of Hebrews chapter thirteen?
Through the power of Messiah the Savior, we need not fear the evils deeds of men. Our help comes through His Holy Spirit.
We are to remember the spoken Word of Yahweh.
We must follow our Messiah, and submit to Him, as He is the one who is worthy of our praise.
To follow after men is a recipe for destruction, and we need to avoid their deadly doctrines of deceit (1 Peter 2:21).
Messiah alone watches over and is, in fact, the Sheperd of our souls. To allow a false teacher to watch over your soul is to make a deadly mistake.
The end result of a real and lasting faith is the Salvation of our souls (1 Peter 1:9).
No preacher is to ever exercise lordship over those he is presenting the gospel message to.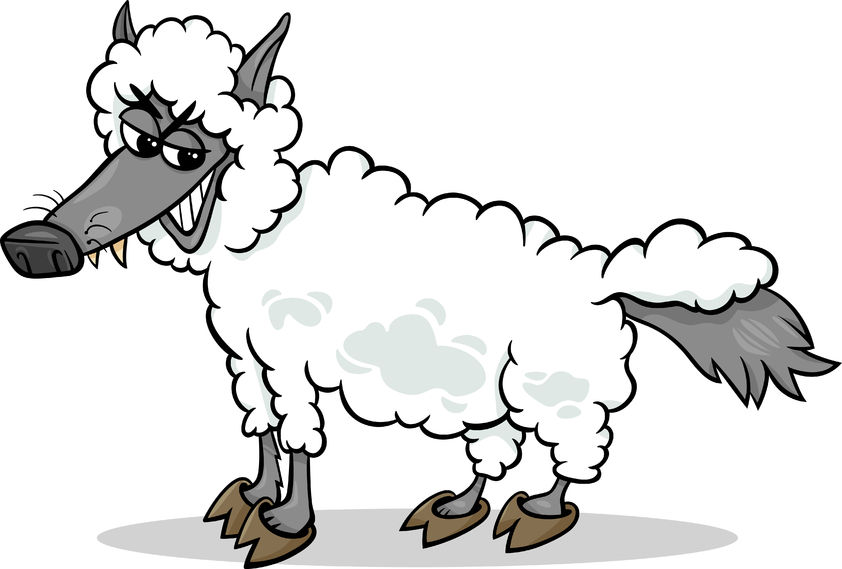 But Messiah called them to him, and saith unto them, Ye know that they which are accounted to rule over the Gentiles exercise dominion over them; and their great ones exercise authority upon them. But so shall it not be among you: but whosoever will be great among you, shall be your servant (Mark 10:42-43).
The correct usage of the word reign or rule is found in the following verse. The true definition of reign or rule is that of force, whereas the word rule or govern in Heb 13:7 and 13 represents willful submission.
Romans 15:12 And again, Isaiah saith, There shall be a root of Jesse, and he that shall rise to reign over the nations; in him shall the nations trust.
If you can now understand that Heb 13:7 is deceitful, have a look at this next contradictory verse that the false teachers simply adore.
Heb 13:17 Obey them that have the rule over you, and submit yourselves: for they watch for your souls
We need to Obey Yahweh not man
The new living translation is even more pathetic and represents an abomination and a false teaching that glorifies the false teachers who are but leaders of a Christian cult.
Obey your spiritual leaders, and do what they say. Their work is to watch over your souls, and they are accountable to God. Give them reason to do this with joy and not with sorrow. That would certainly not be for your benefit (Heb 13:17 NLT)
All who base their righteousness on the words of deceivers are in grave danger.
Rom 10:3 For they being ignorant of Yahweh's righteousness, and going about to establish their own righteousness, have not submitted themselves unto the righteousness of Yahweh.
The hypocrisy and deceptions that Messiah encountered in Judea, are in full force today as a result of great religious deceptions (Matt 23:8-13).
This occurs because without the Holy Spirit, we are unable to understand Yahweh's Word, as His truth is spiritually discerned. We must not fill this void with a false sense of reality, or eternal security, given to us by false teachers.
Matt 15:8 This people draweth nigh unto me with their mouth, and honoureth me with their lips; but their heart is far from me.
Seduction is a favorite tool of the false teachers, who are able to captivate a sleepy church with a hypnotic-like manipulation of the Gospel truth.
2 Tim 2:15-16 Study to shew thyself approved unto Yahweh, a workman that needeth not to be ashamed, rightly dividing the word of truth. But shun profane and vain babblings: for they will increase unto more ungodliness.
Church charlatans cloak or hide a self-serving agenda, under the pretext of operating as God's servants (2 Cor 11:14).
The great deception within Christianity is obvious when its members openly receive deceptive doctrines.
1 Cor 2:14 But the natural man receiveth not the things of the Spirit of Yahweh: for they are foolishness unto him: neither can he know them, because they are spiritually discerned.
There is only one verse where the word shepherd, is translated to pastors (Eph 4:11).
This creates the false justification for a hierarchy, where some men have authority over others.
The article entitled one fold and one shepherd will explore the deceitful use of the word pastors as taught from a scriptural perspective.
John 10:27-28 My sheep hear my voice, and I know them, and they follow me: and I give unto them eternal life; and they shall never perish, neither shall any man pluck them out of my hand.
Below is a Strong's breakdown of that terrible mistranslation, that the frauds at the pulpit utilize to control many within their churches.
Heb 13:17 Obey <G3982> them that have the rule <G2233> over you <G5216>, and <G2532> submit <G5226> yourselves <G5216>: for <G1063> they <G846> watch <G69> for <G5228> your <G5216> <G5216> souls <G5590>
We are to Obey, Trust and Believe in Yahweh, not any man. Also, our submission should be to Yahweh alone.
Rom 2:8 But unto them that are contentious, and do not obey the truth, but obey unrighteousness, indignation and wrath,
Those who are misled into following or obeying men are in grave danger
2 Tim 1:12 For the which cause I also suffer these things: nevertheless I am not ashamed: for I know who I believe in and obey, that he is able to keep that which I have committed unto him against that day.
Obey the one who governs you, that also is able to keep you until the end.
2 Cor 1:9-10 But we had the sentence of death in ourselves, that we should not trust in ourselves, but in Yahweh which raiseth the dead:
We should not trust in ourselves or in others. Our faith, trust, hope and belief are all in Yahweh our Messiah.
James 4:7 Submit yourselves therefore to Yahweh. Resist the devil, and he will flee from you.
Obey (who) governs you, also submit yourselves: for He watches over your soul…(Heb 13:17).
Heb 13:6-9 So that we may boldly say, Yahweh is my helper, and I will not fear what man shall do unto me. Remember (who) governs you, who spoke unto you the Word of Yahweh. Whose faith follow, considering the end of (your) communication with Messiah, who is  the same yesterday, and today, and forever. Be not carried about with divers and strange doctrines…