The day is fast approaching wherein no man might be able to buy or sell as a result of the Beast that rules the world for a time, and times, and the dividing of time (Dan 7:25). This son of perdition (or destruction) rules for 3 1/2 years, which is the time of the Great Tribulation (Mat 24:21, Rev 7:13-17, 17:15-17).
His rule over the financial activities of most of the earth's inhabitants will be such, that no one will be able to buy or sell without yielding to his decrees (2 Thes 2:3).
Rev 13:16 And he causeth all, both small and great, rich and poor, free and bond, to receive a mark in their right hand, or in their foreheads
But how does this tie into the mark of the beast, or those who are marked as being a part of the system controlled by him?
Rev 13:17 And that no man might be able to buy or sell, except he that had the mark, or the name of the beast, or the number of his name
Rev 14:11 And the smoke of their torment ascendeth up for ever and ever: and they have no rest day nor night, who worship the beast and his image, and whosoever receiveth the mark of his name
Rev 15:2 And I saw as it were a sea of glass mingled with fire: and them that had gotten the victory over the beast, and over his image, and over his mark, and over the number of his name, stand on the sea of glass, having the harps of God
With the implementation of a CBDC (Central Bank Digital Currency), any government in the world would instantly have the ability to silence opponents who are against these digital currencies, or any of their laws and dictates, no matter how draconian they might be.
CBDC's once established, will result in a complete loss of freedom, and a forced usage of this controlled medium of exchange.
Consider the actions of Canadian Prime Minister Justin Trudeau, who invoked the Emergencies Act (against anti-vaccine mandate protests), stating that banks could freeze the personal accounts of the the protesters. Imagine how far this exercise might have progressed if Canada had a cashless system. Keep in mind that this is not the best example, as reportedly more than 90% of Canadians' have received at least one covid shot. As of October 1, 2022, proof of vaccination is no longer required to enter Canada, or board a plane or train in Canada. However, the likelihood of a digital vaccine passport is very high moving forward, under the auspices of the WHO.
Failure to conform to the agenda(s) of the controllers (once fiat paper currencies are replaced with their digital counterparts) could easily equate to one being effectively cancelled. CBDC's, linked to some sort of socio-economic credit system, would enable government officials (unelected or not) to restrict one's ability to buy or sell based on their submission and obedience, that will be required.
The coming digital or cashless currency system will be the paradigm shift that will enable this beast to have an amazing level of control over the masses, once he appears on the scene and takes it over (Rev 17:12-13).
The fourth beast also represents the fourth kingdom upon earth, and all of the deceived will worship this beast, who is called the man of sin (Dan 7:7, 11, 17, 23-25, 2 Thes 2:3, John 5:43). The right hand is a metaphor representing the power and evil works of those who serve Satan.
The phrase, to receive a mark in their right hand, refers to the actions carried out by those who have been seduced into following the Dragon's earthly representative. This mark, is basically a badge of servitude towards both the beast (who is also called the little horn), and the Devil who empowers him (Mat 5:30, 26:64, Mark 14:62, Heb 1:3, Rev 12:9, 13:16).
Psa 26:10 In whose hands is mischief, and their right hand is full of bribes
The article entitled the Mark of the Beast and the Seal of Yahweh will identify the difference between the ones who are set apart and sealed by Yahweh, and those marked as being deceived.
Labor not for the meat which perishes, but for that meat which endures unto everlasting life, which the Son of man shall give unto you; indeed the same are marked unto Yahweh the Father, as being sealed (John 6:27). See also, Rom 14:17 & John 4:31-34.
Many who are set apart will be slain for the testimony of their Savior, even for the true Word of Yahweh, that they hold onto (Luke 11:28, Rev 3:10, 20:4).
To control who will be able to buy or sell
Rev 16:2 And the first went, and poured out his vial upon the earth; and there fell a noisome and grievous sore upon the men which had the mark of the beast, and upon them which worshipped the image of him
This plague is poured out on those who will be able to buy or sell, and it is not because they have a visible mark of the beast. Yahweh knows the hearts and minds of those who will worship the Dragon and the Beast. But a remnant who have been sealed with Yahweh's Spirit, will not be seduced by the signs and wonders that would, if possible, deceive the very elect (Mat 24:24, 2 Tim 3:1-5, Rev 13:11-14, 14:11, 15:2, 20:4).
Rev 13:4 And they worshipped the dragon which gave power unto the beast: and they worshipped the beast, saying, Who is like unto the beast? who is able to make war with him?
The ones who bow down to Satan do so freely, likewise, those who give glory to Yahweh do so willingly as well.
Rev 17:16 And the ten horns which thou sawest upon the beast, these shall hate the whore, and shall make her desolate and naked, and shall eat her flesh, and burn her with fire
What Yahweh puts into the minds of the kings that destroy the Great Whore is the willful surrender of their power to the Beast that rules the fourth World Kingdom (Rev 17:18).
2 Thes 2:8 And then shall that Wicked be revealed, whom Yahweh shall consume with the spirit of his mouth, and shall destroy with the brightness of his coming
Messiah the Savior who is the image of Yahweh manifest in the flesh, will destroy the beast and false prophet upon his second advent.
2 Thes 2:9 Even him, whose coming is after the working of Satan with all power and signs and lying wonders
The Dragon or Satan is the one who gives power unto the beast (Rev 13:4).
2 Thes 2:7 For the mystery of iniquity doth already work: only (he who) now letteth (will let), until he be taken out of the way.
What Paul is saying is that we are not to be deceived, we know that the mystery of iniquity is already working. But we are to hold fast (to what we've been taught), because the one that works iniquity will be destroyed (2 Thes 2:8).
The mystery of he who now restrains is not found anywhere in scripture. The one that is taken out of the way when Messiah returns is the man of sin, the wicked one. This has absolutely nothing to do with the Spirit of Yahweh being removed during the great tribulation (Dan 7:25, Rev 13:7).
Those Marked will be able to buy or sell
The Beast will obtain a temporary victory in his war against the Saints, and he and his followers will cause many of them to be put to death (Rev 13:15). The false prophet will have the power to kill with the sword, hunger, and death. He will have a lot of willing accomplices to help him achieve this task (John 16:2, Rev 6:8).
Mark 13:12-13 And the brother shall betray the brother to death, also the father the son; likewise children shall rise up against their parents, even causing them to be put to death. Moreover ye shall be hated of all men for my name's sake: but he that shall endure unto the end, the same shall be saved
Mat 23:39 For I say unto you, Ye shall not see me henceforth, till ye shall say, Blessed is he that cometh with the name of Yahweh
Satan will control the minds and hearts of all those whose names are not written in the Lamb's book of life.
Isa 66:5 Hear the word of Yahweh, ye that tremble at his word; Your brethren that hated you, that cast you out for my name's sake…
When we study Revelation chapter thirteen we see that the causal effect of worshiping the god of this world is to become like unto him.
John 8:44 Ye are of your father the devil, and the lusts of your father ye will do. He was a murderer from the beginning, and abode not in the truth…
The wicked shall slay the righteous as a result of what has already been planted in their hearts (John 16:3, 2 Thes 2:10-12).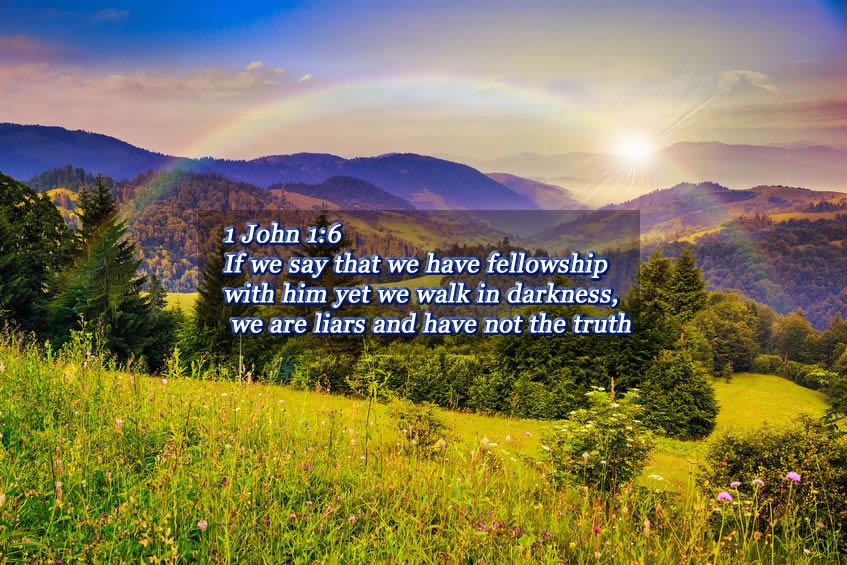 Mat 24:9 Then shall they deliver you up to be afflicted, and shall kill you: and ye shall be hated of all nations for my name's sake
Those who have become martyrs for following Yahweh shall inherit everlasting life, but eternal damnation is the end result for those who follow the Beast (John 5:29, 12:25, Rev 13:7-8).
The deceived will worship the beast willingly, as a result of his great deception, that includes lying signs and wonders (2 Thes 2:8-12).
Rev 13:16 And <G2532> he causeth <G4160> all <G3956>, both small <G3398> and <G2532> great <G3173>, <G2532> rich <G4145> and <G2532> poor <G4434>, <G2532> free <G1658> and <G2532> bond <G1401>, to <G2443> receive <G1325> a mark <G5480> in <G1909> their right hand <G1188> <G5495>, or <G2228> in <G1909> their <G846> foreheads <G3359>

Rev 13:16 And he causeth all, both small and great, rich and poor, free and bond, to receive a mark in their right hand, or in their foreheads
By carefully looking at the following highlighted words in Rev 13:16, a hidden message is revealed.
1- The word he can be eliminated.
2- Causes is better translated as to band together, fulfilled or commissioned or agree with (see Rev 17:17 below).
3- All is actually referring to a group of people that have a similar characteristic, and in this case the reference is towards all who are deceived (Rev 13:8, Mat 7:26).
4- The word to needs to be changed to that, as this word is in reference to: the purpose of, result, or intent of an action.
5- The word receive used in this verse means to grant, give or yield to another.
6- Mark is referring to a badge of servitude.
7- And finally the word in, is better translated to: by means of, because of, or by.
Rev 17:17 For Yahweh hath put in their hearts to fulfil (G 4160)  his will, and to agree (G 4160) , and give their kingdom unto the beast
When we examine the word all (G4160), that is used in Rev 13:16, and everyone (G4160), that is used in Mat 7:26, both of theses words are in reference to a certain type of person.
Indeed this is (2) fulfilled by (3) those (4) that (5) yield to the Beast (6) they wear a badge of servitude unto him (the mark) and they are known (7) by their actions or deeds of their right hand or (7) by their thoughts in their minds (Rev 13:16).
The details regarding this second Beast are really quite simple (Rev 13:11-18).
He only deceives those who are already the enemies of Yahweh, in that they already are under a strong delusion.
There will be a significant price to pay for those who worship Satan and his earthly representative, the man of sin.
Yahweh's Saints will be slain by the deceivers who yield to the Beast and serve Satan.
The followers of Yahweh will be shut out of this new economic and religious system.
Further proof that there is not a rapture before the tribulation period commences is found in Rev 9:4, as those sealed in their minds by Yahweh are not affected by this torment when the fifth trumpet is sounded. Likewise, the wicked and harmful sore only falls upon those who are marked as belonging to the beast, even upon them which worship his image (Rev 16:2).
Rev 9:4 And it was commanded them that they should not hurt the grass of the earth, neither any green thing, neither any tree; but only those men which have not the seal of Yahweh in their foreheads
Those that yield to the Beast are marked through the works of their hands as well as what they believe in their minds. Also, as a result of the spiritual servitude and economic control, no man will be able to buy or sell except for those who are marked as partaking in the evil that the Beast brings to fruition.
2 Thes 2:11 And for this cause Yahweh shall send them strong delusion, that they should believe a lie
Those who have gotten the victory will not worship the Dragon or the Beast. These would not receive the Beast's spiritual deception (Rev 13:16-17, 14:11, 15:2).
Consequences for worshipping the beast
Rev 14:9-10 And the third angel followed them, saying with a loud voice, If any man worship the beast and his image, and receive his mark in his forehead, or in his hand, The same shall drink of the wine of the wrath of Yahweh
Many who believe in a false Salvation and a pre-tribulation rapture will also fall prey to the greatest deception ever to be seen at the hands of the master of deception himself embodied in the man of sin (Mat 13:19, 41). When the hope of a rapture is eliminated, the faith of many will wax cold.
1 John 2:27 But the anointing which ye have received of him abideth in you, and ye need not that any man teach you: but as the same anointing teacheth you of all things, and is truth, and is no lie, and even as it hath taught you, ye shall abide in him
How can those who depart from, and also fail to accept the teachings of Yahweh, have a relationship with Him. The ones who abide in the doctrine of Messiah the Savior have the Father who is also the Son (Isa 9:6, 2 John 1:9).
Rev 14:13 And I heard a voice from heaven saying unto me, Write, Blessed are the dead which die for the glory of Yahweh from henceforth: Yea, saith the Spirit, that they may rest from their labours; and their works do follow them
The mark of the beast represents those who have allowed the spirit of the god of this world to occupy the temple that should be filled with the Spirit of Yahweh (1 John 4:3, Acts 5:3, John 10:27, 13:2, Luke 9:23).
If anyone worships the man of sin, or Satan as god, then the temple or dwelling place in us that is designed and set apart unto Yahweh, is occupied by this impostor.
2 Thess 2:4 Who opposeth and exalteth himself above all that is called God, or that is worshipped; so that he as god sits in the temple of god, shewing himself that he is god
To defile the temple of Yahweh is to yield to and serve Satan. This is the mark of the beast, and with it comes a death sentence (1 Cor 3:17, 6:19, 2 Cor 6:16, Acts 17:24).
Part two of the article entitled "He as God Sits in The Temple of Yahweh" can be found  here.
We are the temple of Yahweh, if His Spirit dwells in us (1 Cor 3:16, 6:19, 2 Cor 6:16).
Satan imitating Yahweh dwells in the place of Yahweh, showing himself that he is a god (1 Cor; 2 Cor 6:16; Acts 7:48; 17:24; Rev 11:19). This indeed is the mark of the beast deception, and to be able to buy or sell within his system, will not be a viable option for many.
Romans 8:5-6 For they that are after the flesh do mind the things of the flesh; but they that are after the Spirit the things of the Spirit. For to be carnally minded is death; but to be spiritually minded is life and peace